Redesigning a database of financial questions and answers
Immediately after wireframing, I created basic designs in Illustrator which we then brought into the Marvel app to conduct usability testing. During testing, I moderated two sessions, prompting participants with questions to encourage them to scroll through the product. Following testing, our team discussed and incorporated findings when designing pages.
To begin the redesign of Ask CFPB, a database of commonly asked financial questions and answers, I worked with a team of designers to review web analytics and determine how consumers were interacting with the site. We found that 30+ percent of traffic to Ask CFPB was coming from mobile devices, so we prioritized the small screen layout when designing. I wireframed layouts for the product's landing, category and question pages.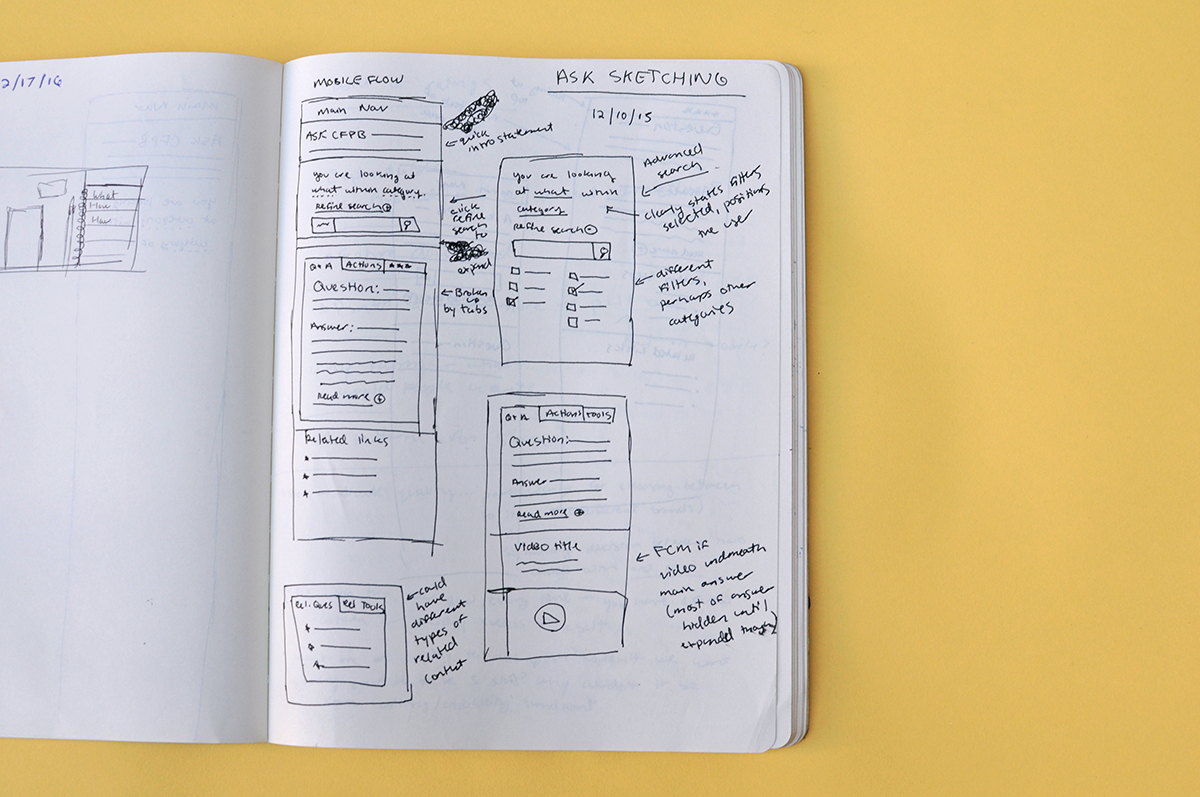 Design refinement + art DIRECTION
In addition to page design, I conceptualized and art directed photography for the landing page. I brainstormed a visual approach, created mockups of several concepts, presented to stakeholders, gathered props, recruited models, art directed multiple concepts, chose the final concept, did post production work, and formatted the photograph to live in the page design.
Following testing, I created page designs for the landing, category and search result pages as well as offered ideas and feedback for the question page design, which was executed by another designer on the team. I worked closely with front-end developers to ensure visual details were accurate, and I conducted quality assurance testing to check the product's functionality.